Soul food
Dressed in warm jackets and boots on one of the coldest nights of the year, we slowly follow our hostess downstairs into the cellar situated directly beneath the beautiful Brahman Hills Hotel. Passing the trendy and very cozy underground bar, Copper, we make our way to the adjoining restaurant, 89 On Copper.
And it is here, with our kids tucked warmly in their beds in the self-catering cottage just a few hundred metres away (with one of the hotel babysitters looking after them), that we are able to relax and truly indulge in the fantastic wine and cuisine that Brahman Hills has to offer.
Situated just off the N3 highway, Brahman Hills is located in the centre of the Midlands Meander, making it the perfect spot to spend a weekend and explore the wonderful surroundings.
Brahman offers both hotel and self-catering accommodation and is a popular destination for weddings and conferences, seating between 10 and 400 people. It's also a great place to just take some time out and relax with the family.
When we arrived at the hotel earlier that day, it wasn't only the friendly staff and adorable resident cats that made for a very warm welcome, but also the crackling fireplaces on this particularly chilly day.
After our arrival, as we made our way to our three-bedroom, self-catering cottage just down the road from the main house, we couldn't help but notice the exquisite scenery of this 1000-hectare Blue Crane reserve.
The cottages at Brahman are perfectly kitted out for the sometimes frosty Mildands weather, and we were thrilled to find a fireplace with loads of wood all ready to go, and the heaters and electric blankets in all the rooms already switched on for us. 
It's all about the details, they say, and we were very impressed with the wonderful attention and care that went into preparing the cottage for us: flowers in the bathrooms, fruit and rusks in the kitchen and a large jug of fresh milk in the fridge. It's the little things. 
But back to dinner in the cellar. Surrounded by hundreds of bottles of some of South Africa's finest wines, we enjoyed a three-course Chef's Selection menu with a bottle of wine chosen for us by the chef to suit the meal.
For starters, we had a choice of Butternut Soup with micro greens and brioche or Panko Prawns, and for mains there was Sirloin with vegetables and truffle mash, Shank with vegetables, potatoes and biltong dust or Fish with pak choi, sweet potato and lemon butter sauce. Dessert was a Butternut Sponge with ice cream, lemon curd and berries. The portions were generous and the food perfectly prepared and the wine was, well, phenomenal.
One of the highlights of our getaway was waking up in the morning to a beautiful blanket of snow that had fallen overnight. The excitement was ridiculous . . . for both the adults and kids!
Info you need to know . . .
Special packages for the self-catering cottages (1 October to 13 December 2018): Stay for three Pay for two Packages – 1-room self-catering unit – R5 745 per three night package (extra nights at R1 900) (includes meal vouchers for R1000 and  a spa voucher of R1000); 2- room self-catering unit  – R7 330 per three-night package (extra nights at R2 100) (includes meal vouchers valued at R2000 and a spa voucher for R1000); three-room self-catering unit – R12640 per three night package (extra nights at R3340) (includes meal vouchers valued at R3000 and a spa voucher valued at R1000); 4- room self-catering unit – R16 520 per three night package (extra nights at R3 340) (includes meal vouchers valued at R4 000 and a spa voucher for R1000). All units are fully serviced. Various hotel specials available as well. Details: www.brahmanhills.co.za / reservations@brahmanhills.co.za / 033 266 6965
Top tip! Make sure you visit the Midlands Kitchen, just around the corner from Brahman Hills, where you can enjoy a wide variety of cuisine prepared by chefs working in 15 different kitchens, from Mexican and Mediterranean to vegan and great pizza's and burgers. It's kid and pet friendly and open from 6am to 4pm daily. Details: 033 266 7046/ www.themidlandskitchen.co.za

Text: Leah Shone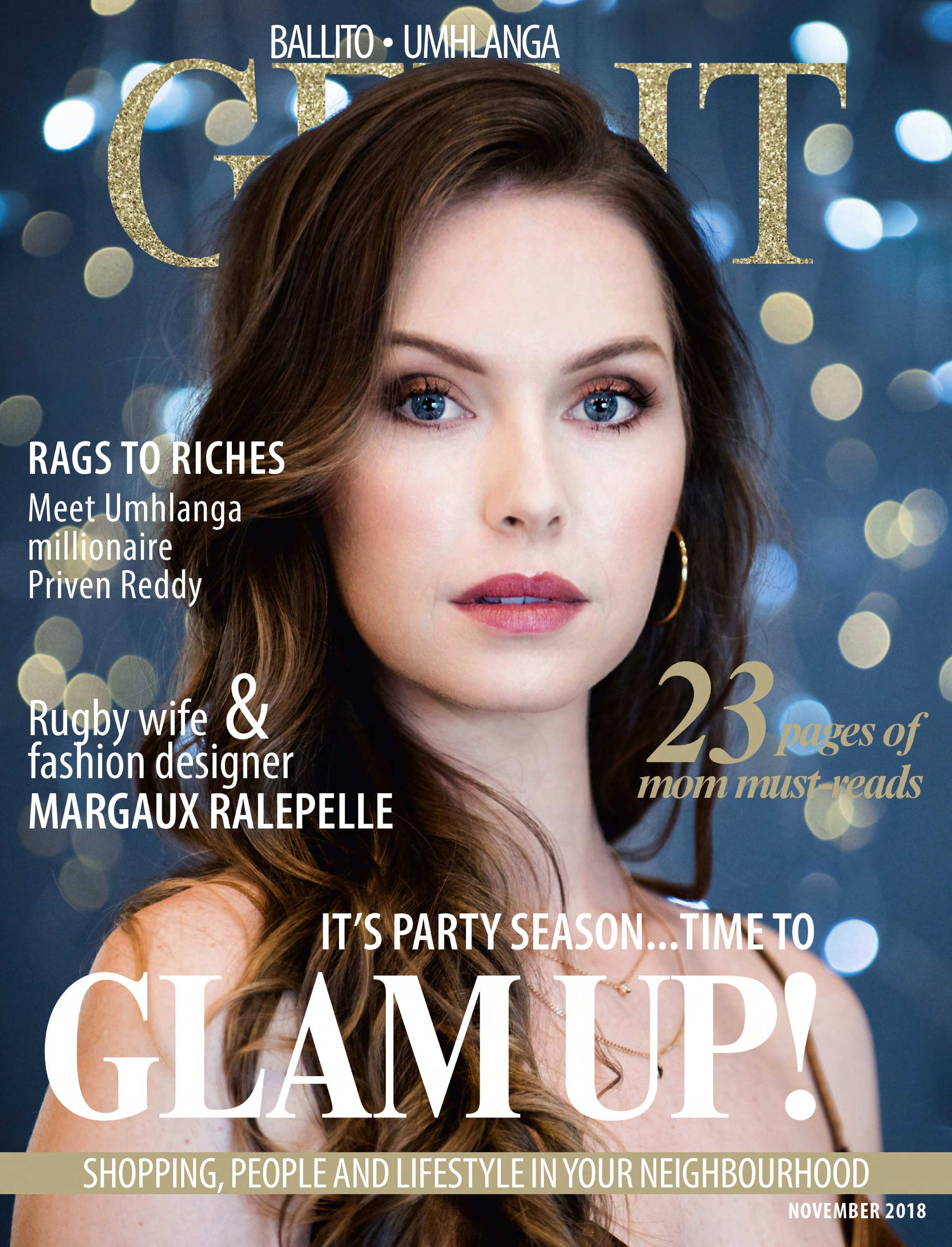 is a national brand of premium free magazines available in centres across the country.
to see other Get It magazines in the network.