Unique beauty
With over 6000 followers, Learning from Luke, has become a podium from which Jess is able to support others and create awareness for Down Syndrome (DS). In celebration of World DS month in October, Jess gathered three North Coast families with DS children to celebrate their uniqueness and showcase their beauty.
Roberts family
Dad Jon is an entrepreneur and part time pilot and Jess recently left her job in retail to allow her time to focus on two-and-a-half year old Luke and his eight-month-old sister, Holly. The family live in Salt Rock and Luke attends a mainstream school.
Tell us about your diagnosis and DS journey? We found out that Luke would be born with DS when I was 22 weeks pregnant. All non- invasive tests had come back normal, and as a relatively young, fit and healthy couple we were seen to be low risk. At our 20 week scan however, an effusion on our baby's heart was picked up and, as a result, we were sent to a neo-natal specialist. The specialist recommended an amniocentesis as he was also concerned about his underdeveloped nasal bone. The amino results a week later confirmed that our little boy would be born with an extra chromosome. We were shattered. We did a lot of soul searching, a lot of research and a whole heap of crying. There was never a question of whether we would keep our child or not, we knew he was ours and that he had chosen us for a very specific reason. From the moment he entered our lives we realised that reason was to bring joy, love and awareness into the world.
Which moments do you find toughest? If I am completely honest with you, there is not a lot that I find tough. When Jon and I found out that Luke would be born with DS we made a conscious decision to celebrate our son. We are not embarrassed or ashamed of who he is, we celebrate his individuality and we are thankful for his uniqueness.
What would you like the world to know and understand about your child? Luke was born with DS. He is not DS and DS does not define him. He is Luke Michael Roberts first and foremost. He is an asset to this world and is as worthy as anyone else be here.
What advice would you give to a family who has just received a diagnosis? Grieve, cry and get angry. And then get over it. I can guarantee you with all of my being that you are in for the most incredible ride . . . a ride which like all rides will bring you ups and downs. You have just hit the jackpot in a million more ways than you could imagine.
If you could change one thing in the world to ensure an easier life for your child what would it be? Acceptance. Our sole purpose in putting ourselves out there on social media is to create awareness, to show the world that everyone has a purpose and right to be on this planet.
Rodgers family
Dad Gary is an engineer and mom Sarah is a life coach. They have two children, Calla (7) and Oliver (5).
Tell us about your DS journey? Our story started before Ollie was born, at our six-month anatomy scan. Our specialist detected something out of the ordinary. Ollie had not developed a nasal bone and, because of this, we were placed in the high risk category for having a child with DS. We left there without any clear medical advice or support and further along the pregnancy we made the decision to change to medical practitioners that we trusted. We changed obstetricians so that we could have a specialist paediatrician in the room to diagnose Ollie at delivery. There was a frenzy of medical activity when Ollie was born due to lack of oxygen and a hole in his lung so it wasn't until the early hours of the following morning, once they had stabilised him and got his oxygen levels up, that we received our diagnosis. We cried and mourned for him – not for who he was, but out of fear of the unknown. We cried a lot those first few weeks. We were so uncertain of what this would mean for us and for our daughter Calla (who was two at the time). We really did not know what to expect. We knew so little and the fear of the unknown was unfortunately what we focused on. But as we travelled this new path our eyes opened to a new way of living. We re-evaluated and recalculated what life should look like.

Which moments do you find toughest? Some days are still hard and can be a real challenge. I am constantly aware of where Ollie is and what he is doing. Some days he struggles with being overwhelmed or overloaded by noise and people and we have to help him navigate that. Some days he is just a 'normal' little boy who plays soccer outside and watches his favourite shows on TV. I wouldn't change him or our life at all. Our life is so much richer for having a child with DS in it. Our world has been opened up to people and experiences we would never have dreamed of because of him. Ollie has the ability to impact people in a deep and meaningful way . . . not because of his DS, but because of who he is and what he carries.
What would you like to tell yourself prior to having a child born with DS? If you had asked me five ago what was the benefit of having a child who has Down Syndrome I would have laughed at you. At that point I was stuck in a place of self-doubt and couldn't really see out of it. Benefit? What benefit could there possibly be? I was overwhelmed and I hated hearing the saying that was thrown in my face all the time . . . God only gives special needs children to special parents. It didn't make sense to me, I wasn't special. I was overwhelmed by the task ahead of me, not to mention raising my beautiful two-year-old feisty girl. I was angry. I was mourning what my life was supposed to be, for my children and for my marriage. I look back now and I honestly laugh at myself! I see now why I am happy that Ollie has Down syndrome.
What advice would you give to a family who has just received a diagnosis? It's a journey. My best piece of advice is just to enjoy your little one! Take it one step at a time and find a community of people who can love and support you as you find your way. The journey can look scary and different, but I promise, if you surrender to the joy of having a child like my son, your life takes a turn for the better! Your eyes will be opened to a new way of living!
Wacher family
Dad Bruce owns a business and mom Sam is administrator and personal assistant to the senior pastors at Linc Church. They are from Ballito and have three girls, Eva-Mae (6), Noelle (4) and Scotty (three-months-old).
Tell us about your DS journey? At 15 weeks pregnant we received our amnio results confirming DS (we'd had a few 'soft markers' at our previous scan – a thick nuchal fold and iffy blood test results – and were referred to a foetal specialist). These results also confirmed we were having a little girl. I had desperately wanted a little girl. I was devastated, but I didn't cry. I spoke to very few people. We considered termination. I couldn't sleep, eat or pray. I look back on this time and it's very blurry. Shock and trauma will do that, I guess. Then came the day. I woke up and said to my husband, 'I can't do it, I can't abort our baby girl.' I knew it was the right decision and peace settled around me. I could once again eat, sleep and pray.
Which moments do you find toughest? We always knew she would be behind her peers, but her heart problems have set her back even more. At 10-months-old she finally reached the goal weight of 6kgs and the heart surgeon agreed to operate. It was extremely successful and the cardiologist put us at ease when he said Eva is in perfect health and we would never have to worry about her heart again! Currently, our challenges are her running away from us in public places and tantrums when she doesn't get her on way . . . but I think that's all kids!
What would you like to tell yourself prior to having a child born with DS? You will be filled with an unfathomable love for your child, no matter what the diagnosis. Love overrides all and you will be surrounded by therapists, a community and church that backs you and lifts you up when times get tough. You've got this!
What would you like the world to know about your child? If you take the time to give Eva Bug the time of day, she will warm to you in an instant! If you have an injury, she will nurse you, if you look sad she will smother you in hugs, if you let her, she will become a teacher and take you through her entire school morning routine. She is worth investing in!
If you could change one thing in the world to ensure an easier life for your child what would it be? Acceptance.
Read the full interviews and meet additional North Coast DS families on Jess's blog and social media pages.
Details: @learningfromluke on Instagram, learningfromluke.wordpress.com/blog/

Text: Monique De Villiers-Delport | Photographs: Derryn Schmidt Photography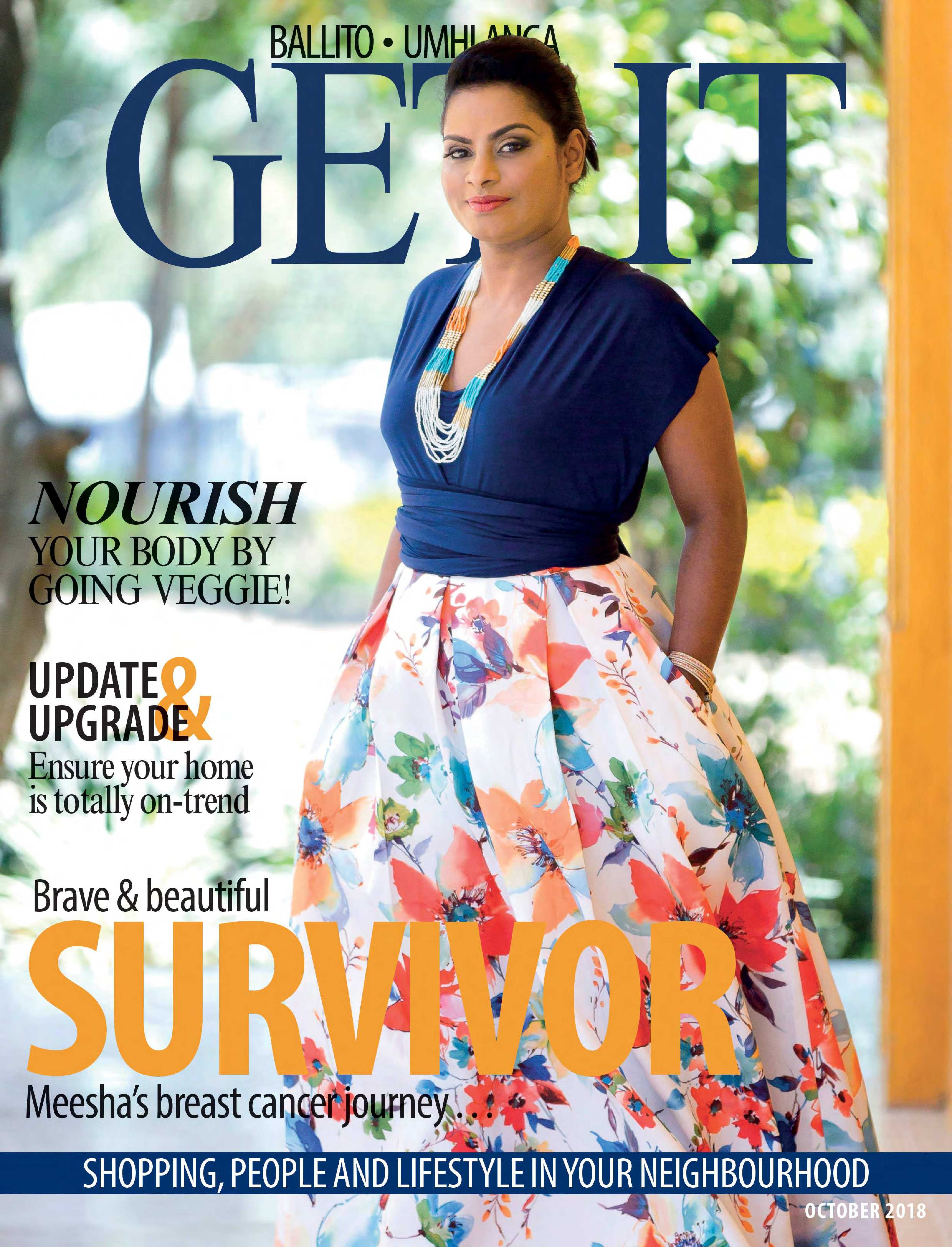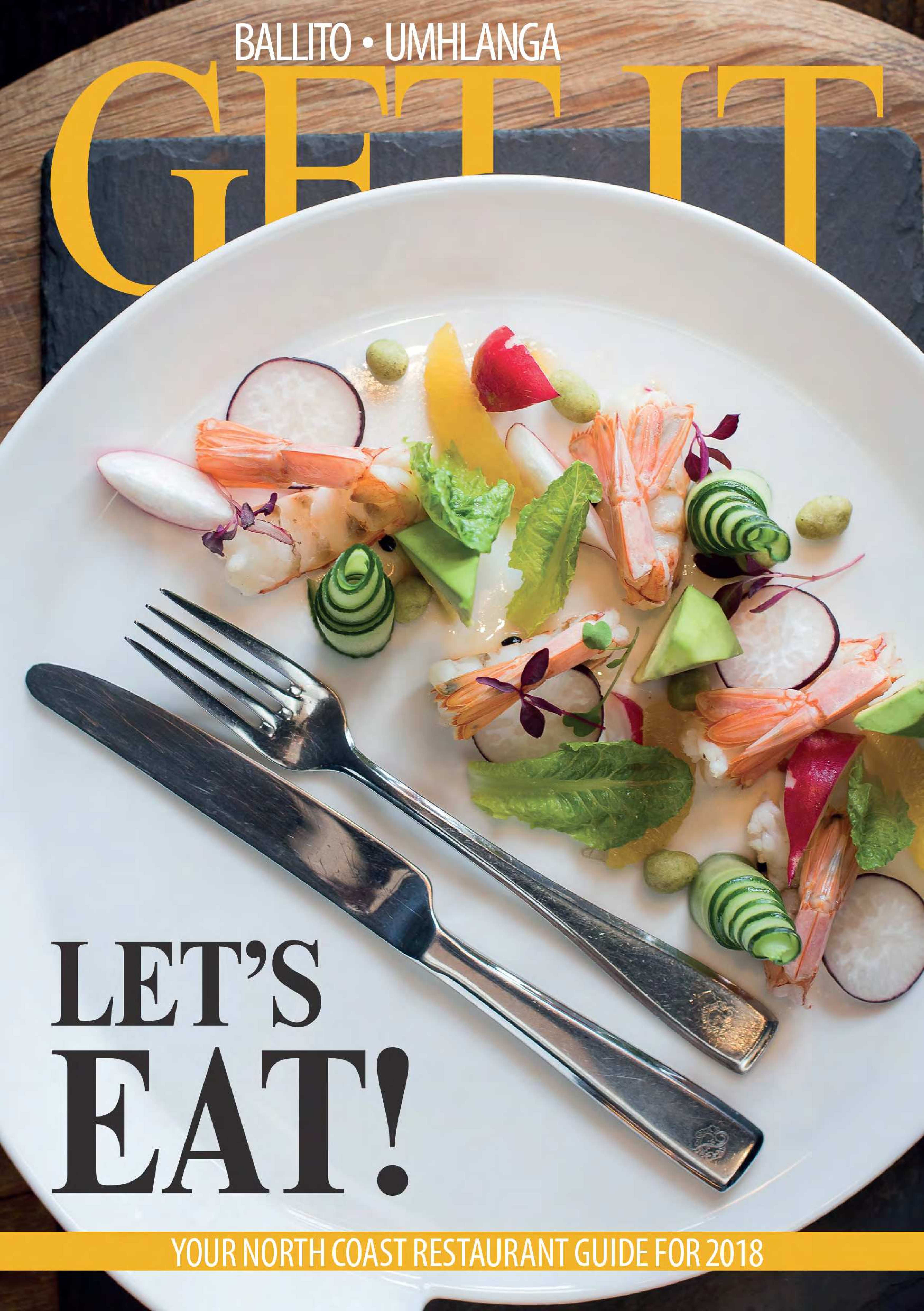 October spoil
Welcome summer with an extraordinary rosé
WIN a set of lamps for you and your bestie
In celebration of the Weylandts Home Store opening at the Ballito Lifestyle Centre we have two sets of lamps valued at R1 495 per lamp to giveaway to a reader and his or her bestie…
Spring spoil
We're celebrating the arrival of spring with a sundowner picnic…
is a national brand of premium free magazines available in centres across the country.
to see other Get It magazines in the network.