Pictures & words
Chris takes photos and he tells stories. He loves people, but only the nice ones. He loves a trail run. He recently ran on the road, tripped on the pavement and got a lot of stitches. He now loves canoeing more.
Chris has been in the business of helping convince people to buy things by using images, words or insistent prodding, for almost twenty years. In that time, he has managed to sell images the size of a stamp and photos that have been placed on the side of a building in the CBD of Johannesburg. He has photographed a jumping spider and called it art, before chasing it around the studio and herding it towards the door. He has also taken photos of a whole port in Equatorial New Guinea and a handbag that was more expensive than the car he drives.
Recently Chris went to Iceland either to find Wildlings, or to take a selfie with Game of Thrones' leading man Jon Snow. He was also helping to lead a tour of other photographers to some of the prettiest places in that country with the company he joined, called Nature's Light. He came back with a slideshow that he is very proud of and that he forces his relatives to watch often.
He has taken photos for The Guinness Book of Records and Men's Health Magazine and has aspirations of being photographed himself for both of these some day . . .
Superheroes like Chad le Clos, Hank McGregor, Ryk Neethling, AJ Venter, Butch James, Simon Hobday and Charlie Allan (age 6-and-a-half) have all been photographed by Chris. The last subject is however involved in a licensing disagreement after the shoot, citing a contractual obligation to provide a jarful of green jellybeans while on the shoot, which wasn't fulfilled.
There was a dark time in Chris's Joburg days when he was a card-carrying papparazzi photographer and he took awkward photos of the likes of Gareth Cliff, DJ Fresh, Heinz Winkler and Elton John. In each instance, he then put his camera down, went to say hello and have a drink with them. All of them except for Elton John briefly shook his hand. This was probably as John was being driven past in a black Landrover at 60 kmph at the time.
A regular day on the North Coast for Chris starts with exercise of some sort because the next part of his day is spent sitting on his bum in a dim studio looking at a not-so-dim computer screen. When the blazing hot sun has finally cooled off to slightly below boiling point, and there is less of a risk of permanent dehydration or combustion, he is often seen shooting some of the amazing properties, developments, people, food, landscapes and scantily clad women of the North Coast. Okay, not so often is it the women . . . but he is totally open to that.
When he is done boasting about his awesome life he quickly realises that he can't live that life without the support of an amazing local community of developers, magazine peoples, business owners and good North Coasters.
Chris provides advice on how to best sell property, estates, products and oneself from a marketing perspective and then promptly provides the photos, words, contacts, avenues and more, to do just that. And he doesn't see marketing as cheating – as all he is doing is helping people see the best parts of the life they have in front of them by presenting it in the best possible light and focussing their attention on it.
His tongue is of course often stuck firmly in his cheek – and he believes that taking life too seriously just isn't his vibe. And he lives by the beach, so he can use words like 'vibe'. He is however deadly serious about how much he loves the people and the places of the North Coast of KZN.
Details: www.chrisallanphoto.co.za / Instagram: @chrisallan (and Chris has tried but is totally confused by snapchat).
Text and photographs: Chris Allan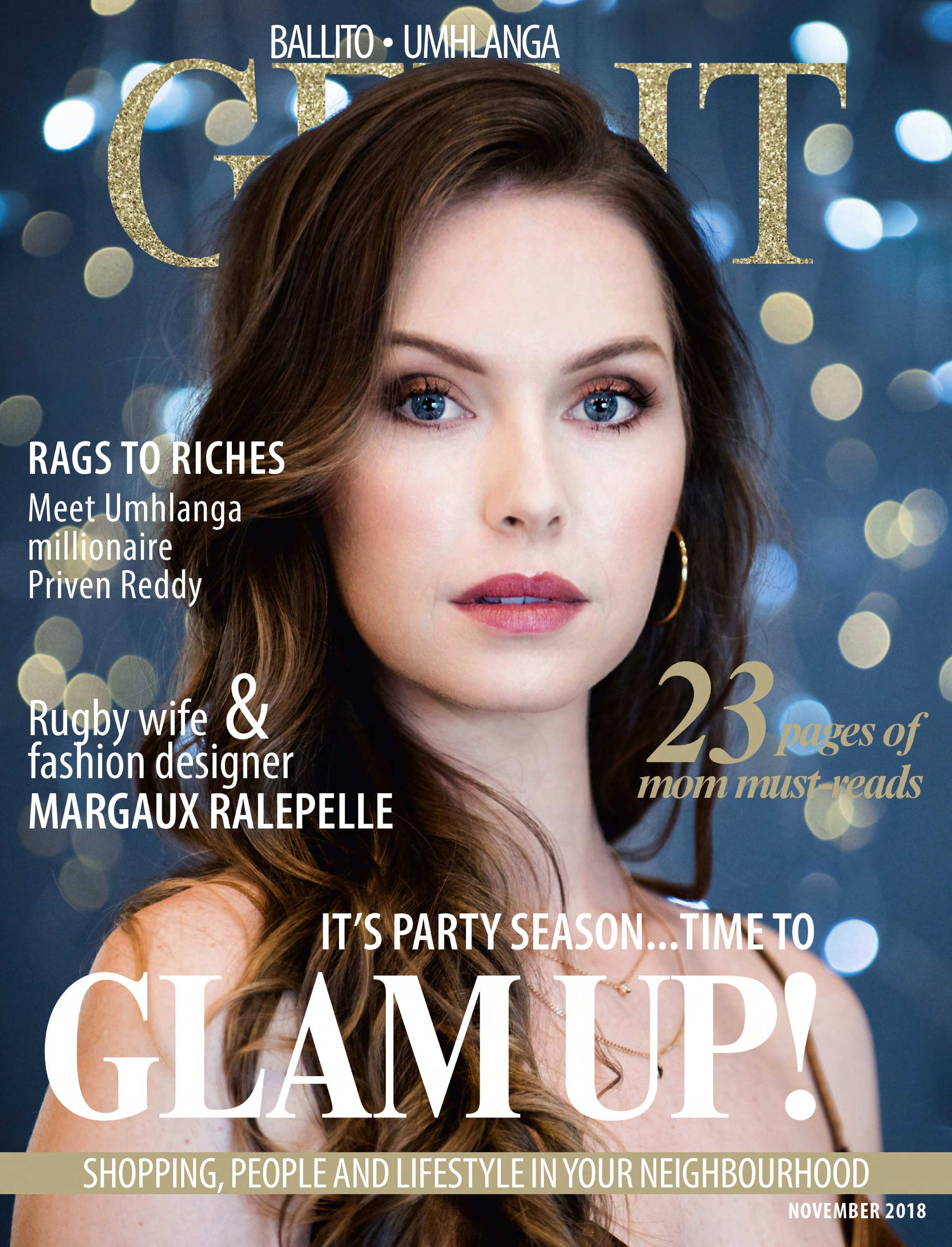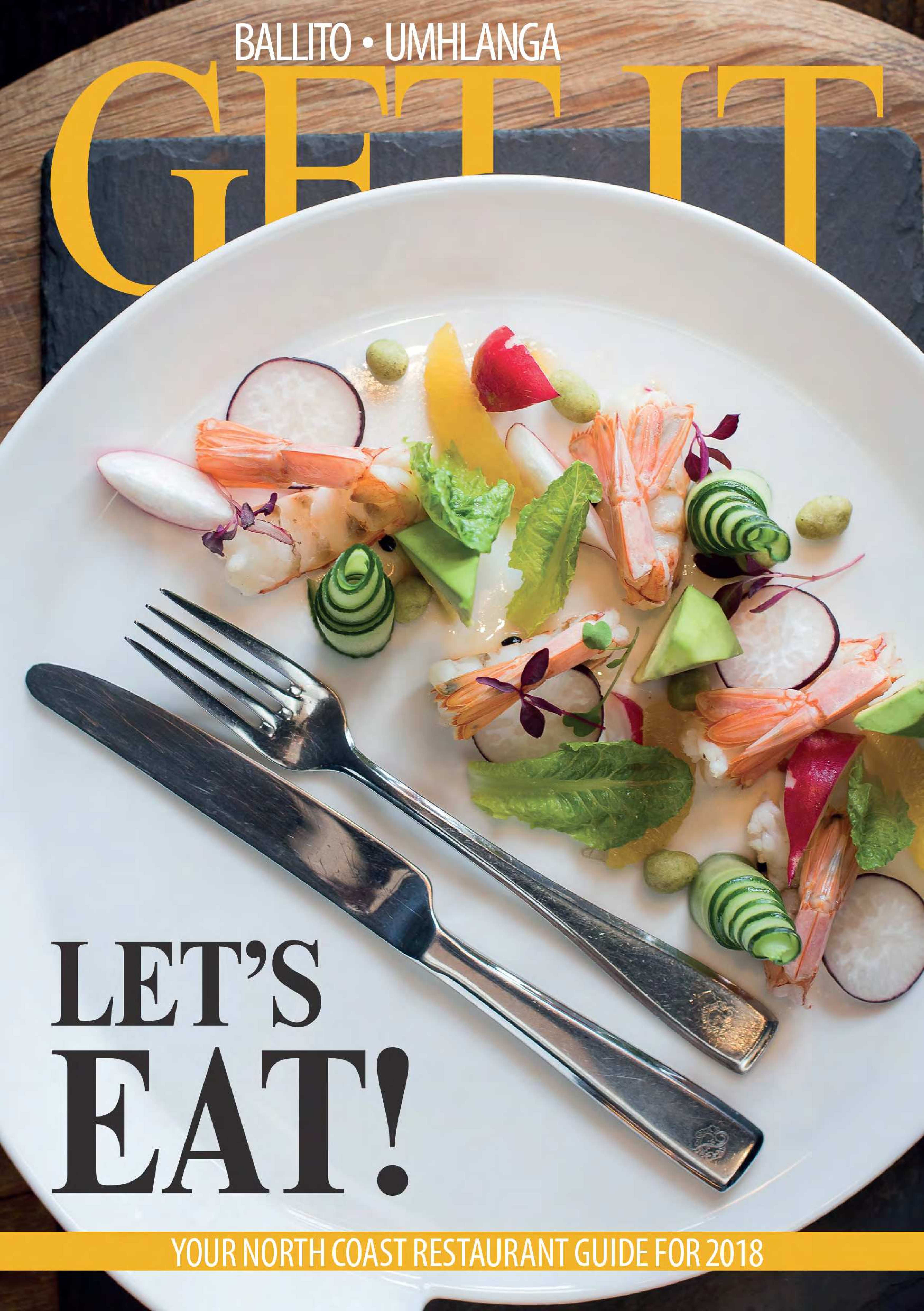 Light summer sparkles
We've got a hamper worth R300 to give to one lucky reader…
Glam up for the festive season!
Hollywood Carbon Laser Treatments are one of the newest and most innovative laser procedures on the market – and they're finally available in KZN! With immediate results and zero downtime, this treatment is perfect prior to a big event or special occasion!
All aboard the Holiday Express!
Why not do something fun and a little adventurous this festive season and enjoy a festive-themed train ride with your family?!
Elegant tots
Summer spoil
Summer's looking more and more colourful. With shades of sunset pink, marine blue, grenadine and more, these Chameleon ICE watches  go from the beach to the cocktail bar … beautifully!
is a national brand of premium free magazines available in centres across the country.
to see other Get It magazines in the network.